Our Spring/Summer kiddo collection is here! We are so excited to introduce our new children's line to Indie & Chic. I've tried to fill the gap of cute and afforable kids pieces. Leave us a comment with your favorite piece from the new collection!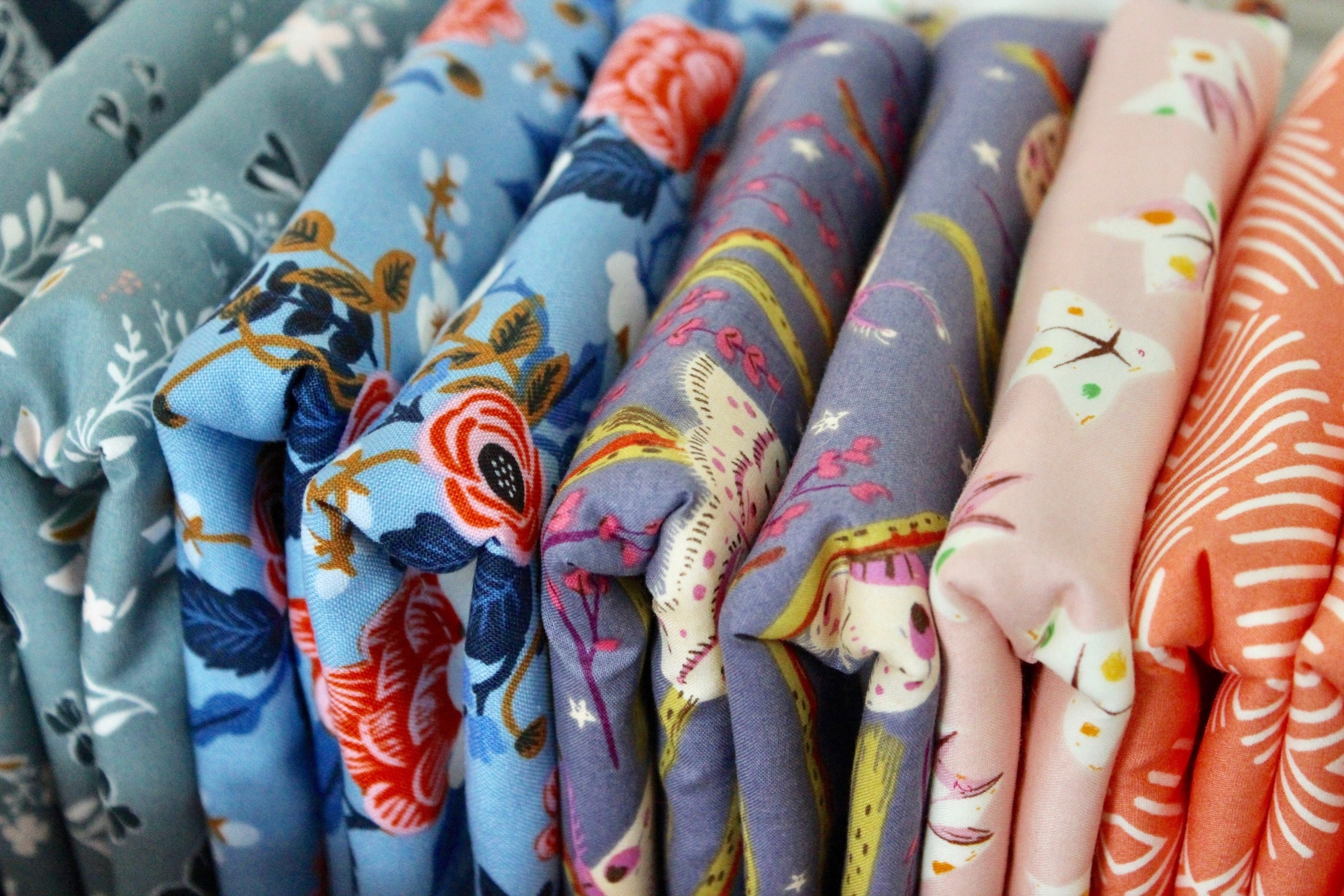 Our oversized burp cloths feature designer fabrics and are sure to catch your eye. These can be used as changing pads, spit up savers and I've even used mine as a make shift blanket tucked into a carseat.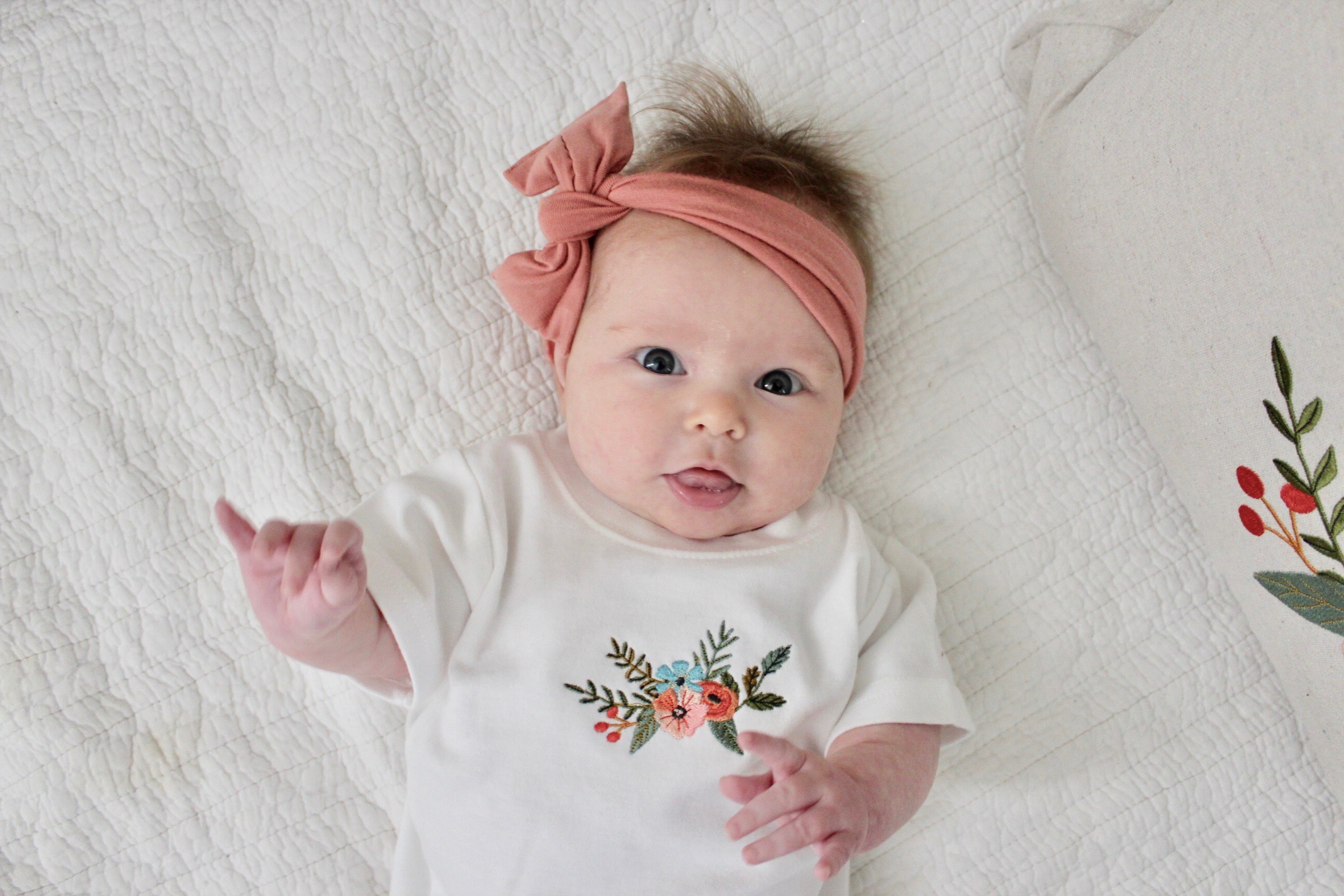 Above is our Eleanor Shirt on our very own daughter, Eleanor. This exclusive design is intriciate and features 11 different thread colors, we promise you won't find anything else like it. Our Eleanor design can be purchased for onesies as well if shirts aren't your style.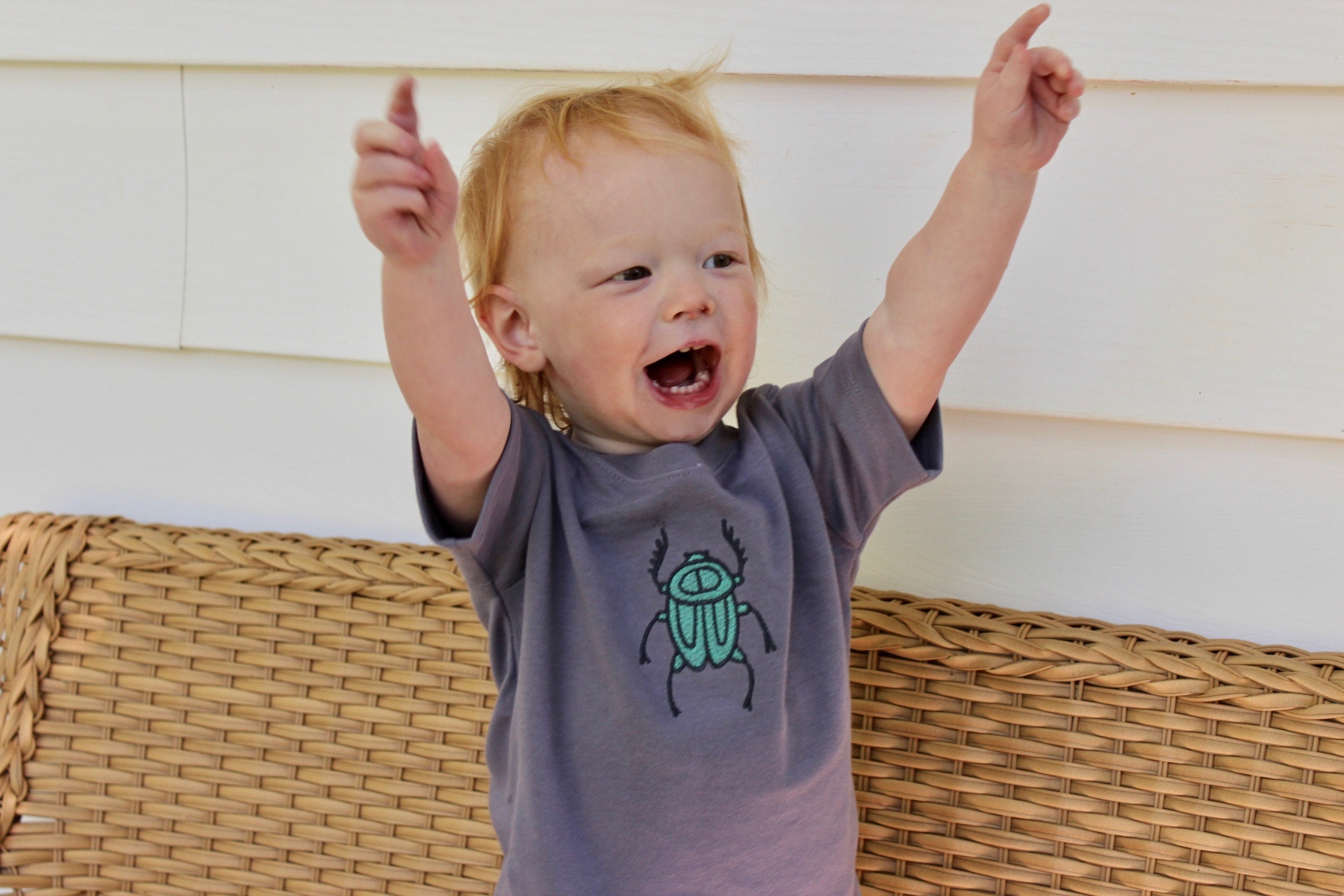 Our beetle shirt just makes me smile, I searched and searched for the perfect beetle to turn into an embroidery design. My mom and I played around with a fun light fill stitch so the shirt wouldn't have too heavy of a design. I love how it turned out and it comes in three different color combos. My favorite is above!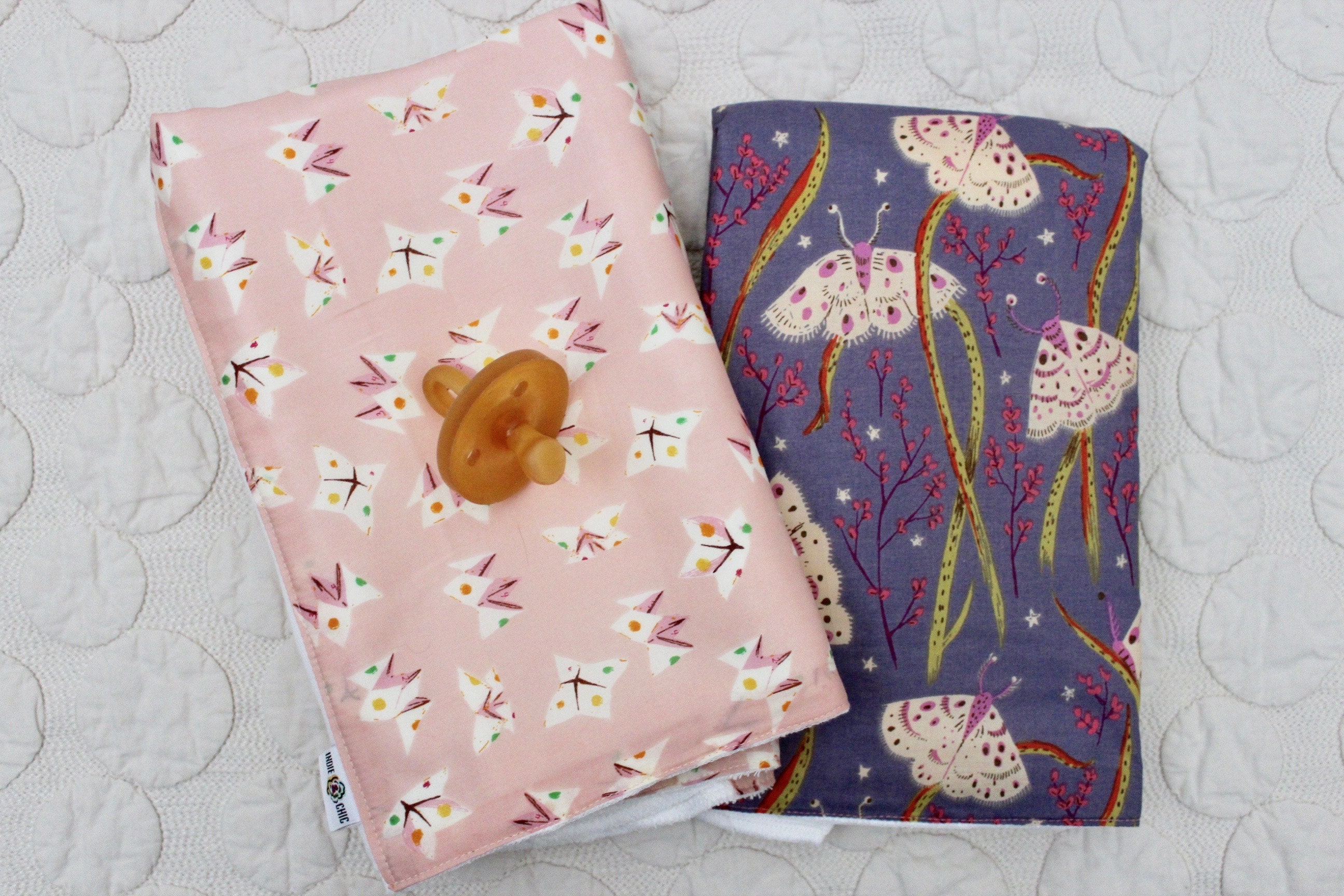 These burp cloths come as a set and the fabric is amazing. They feature the designs of artist Heather Ross' Sleeping Porch collection.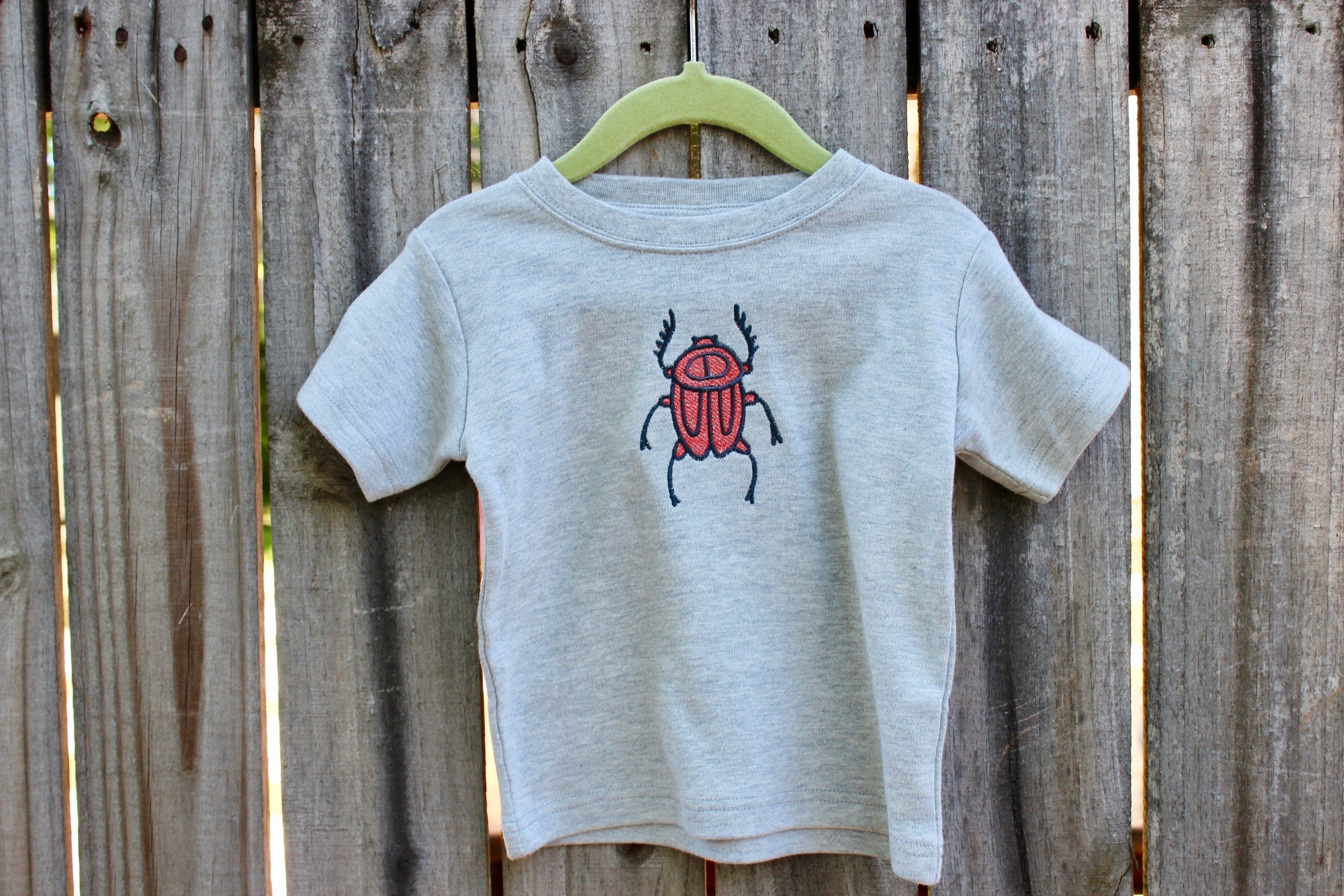 Another amazing beetle shirt! Our heathered gray with a beautiful brick red beetle. These look amazing with jeans for the older kids and adorable with bubble shorts for little ones. 
Stay tuned for more girl pieces debuting next week!