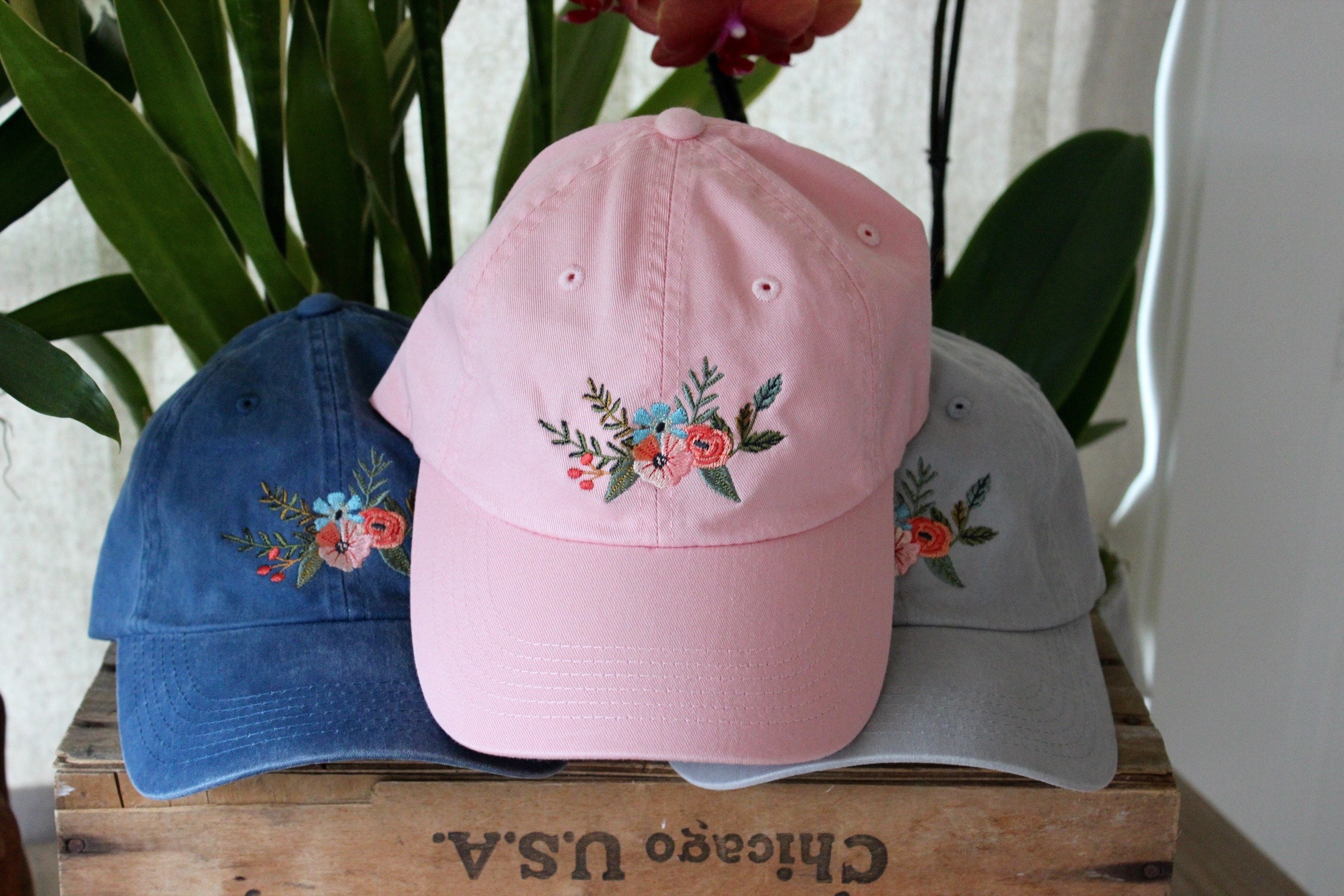 One of the main reasons I wanted to create a baseball cap for Indie & Chic, was out of need for one to wear myself. As a momma of three, my hair doesn't usually get fixed, and when I run I like to wear hats. I just couldn't find anything that seemed a little dressier than your average hat. 
Embroidery seems to be trendy right now, but my love for embroidery started at a young age. I knew I wanted to put a design on these hats that wasn't easily done. We used 11 different thread colors, which is kinda crazy in the machine embroidery world. I love how they look, so unqiue and intricate. A conversation started for sure, I get compliments on these hats every time I have mine on.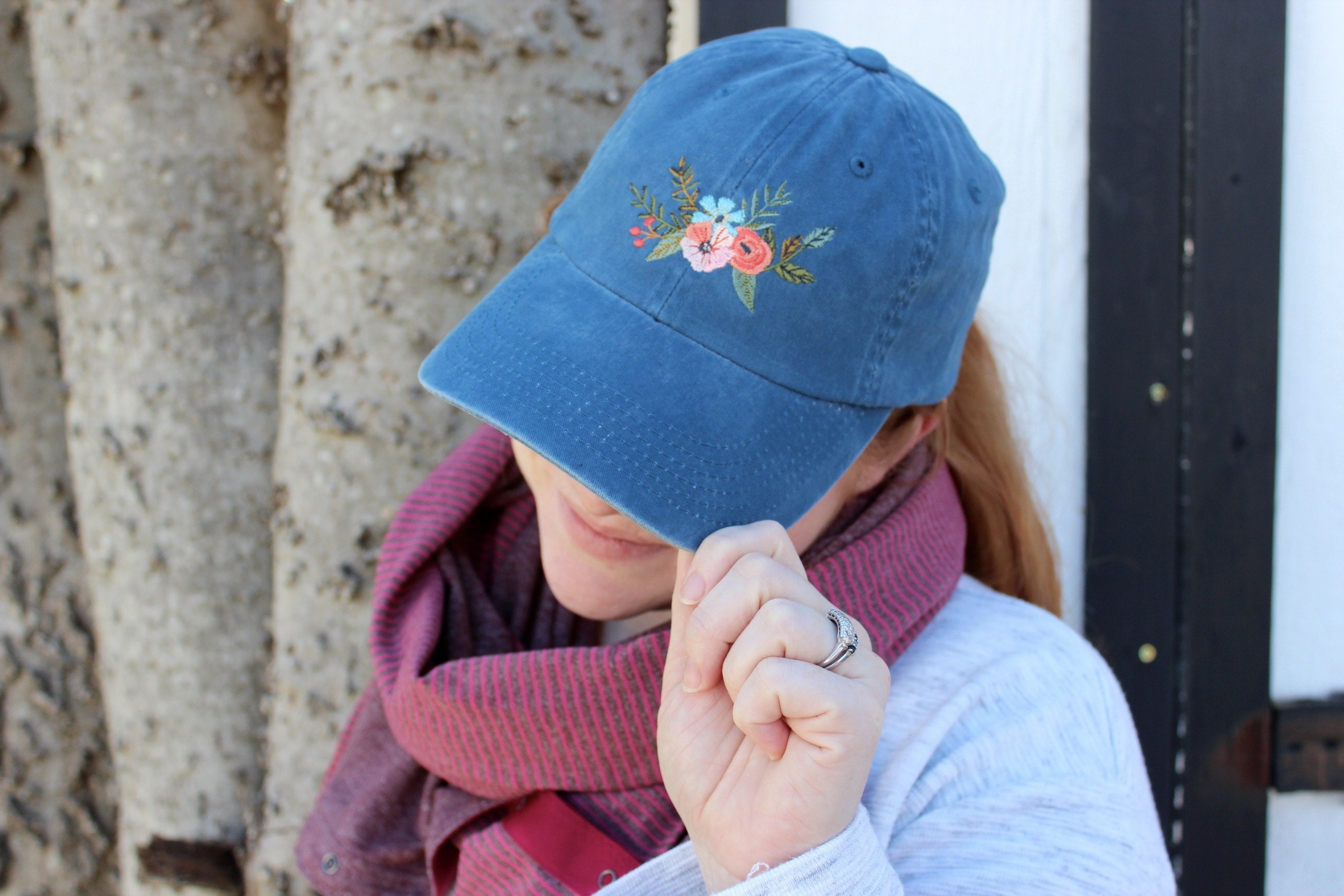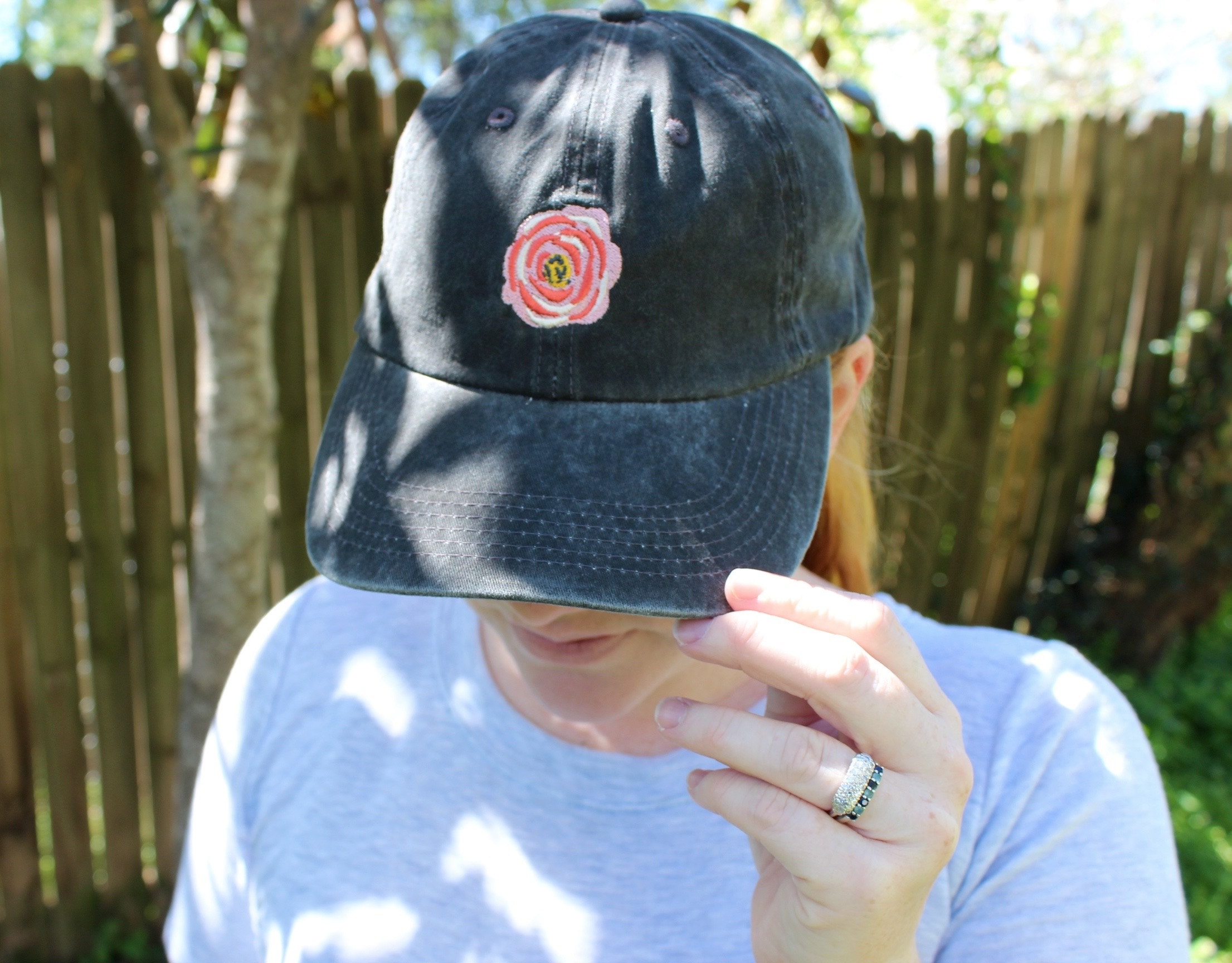 We plan to introduce more exclusive hat designs in the future, but right now we have the Eleanor and also the Poppy.