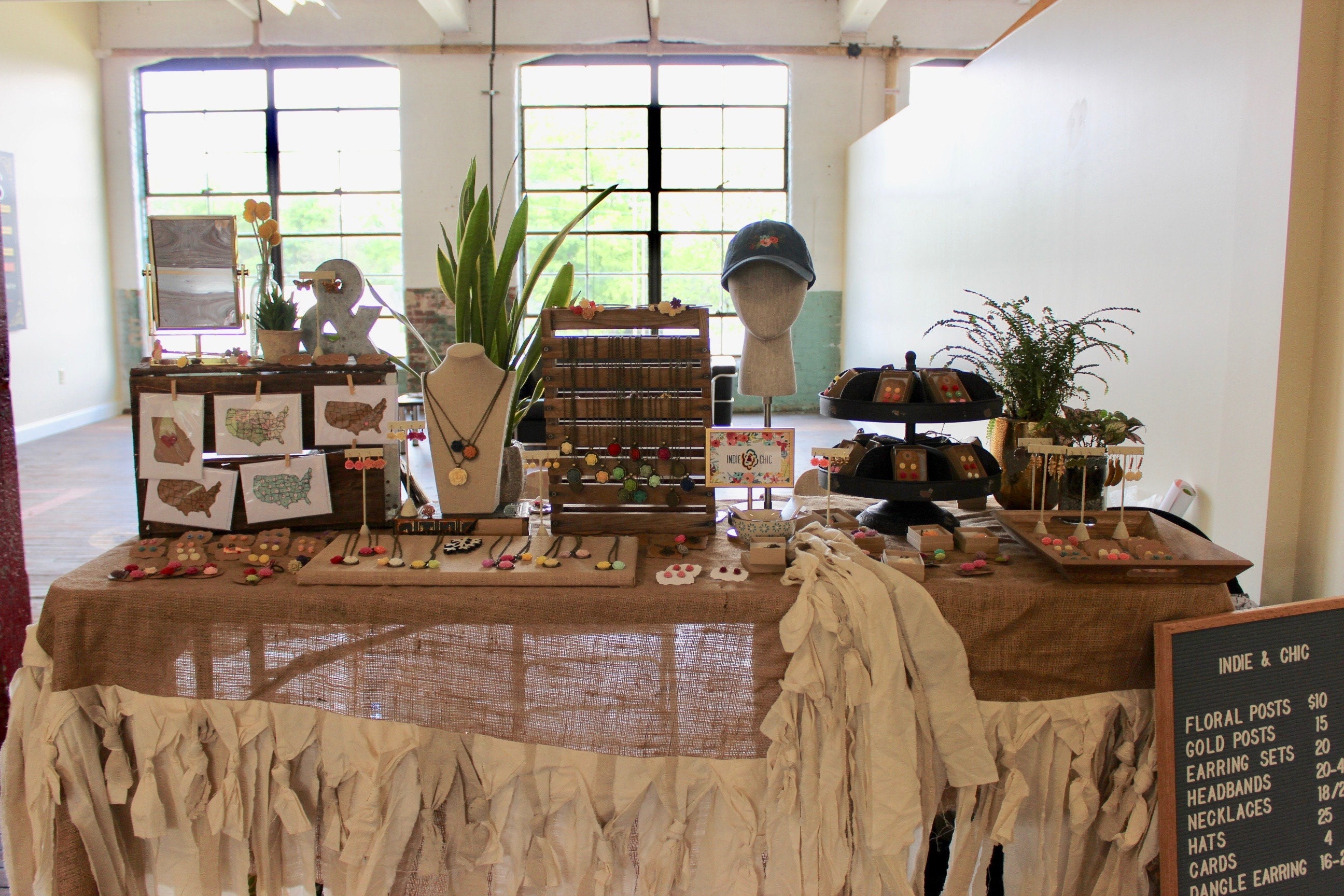 Saturday I was able to spend the day in Huntsville at the Lowe Mill Arts & Entertainment building for a special jewelry show. One of my good friends came with to help with my four month old Eleanor, who couldn't be left behind.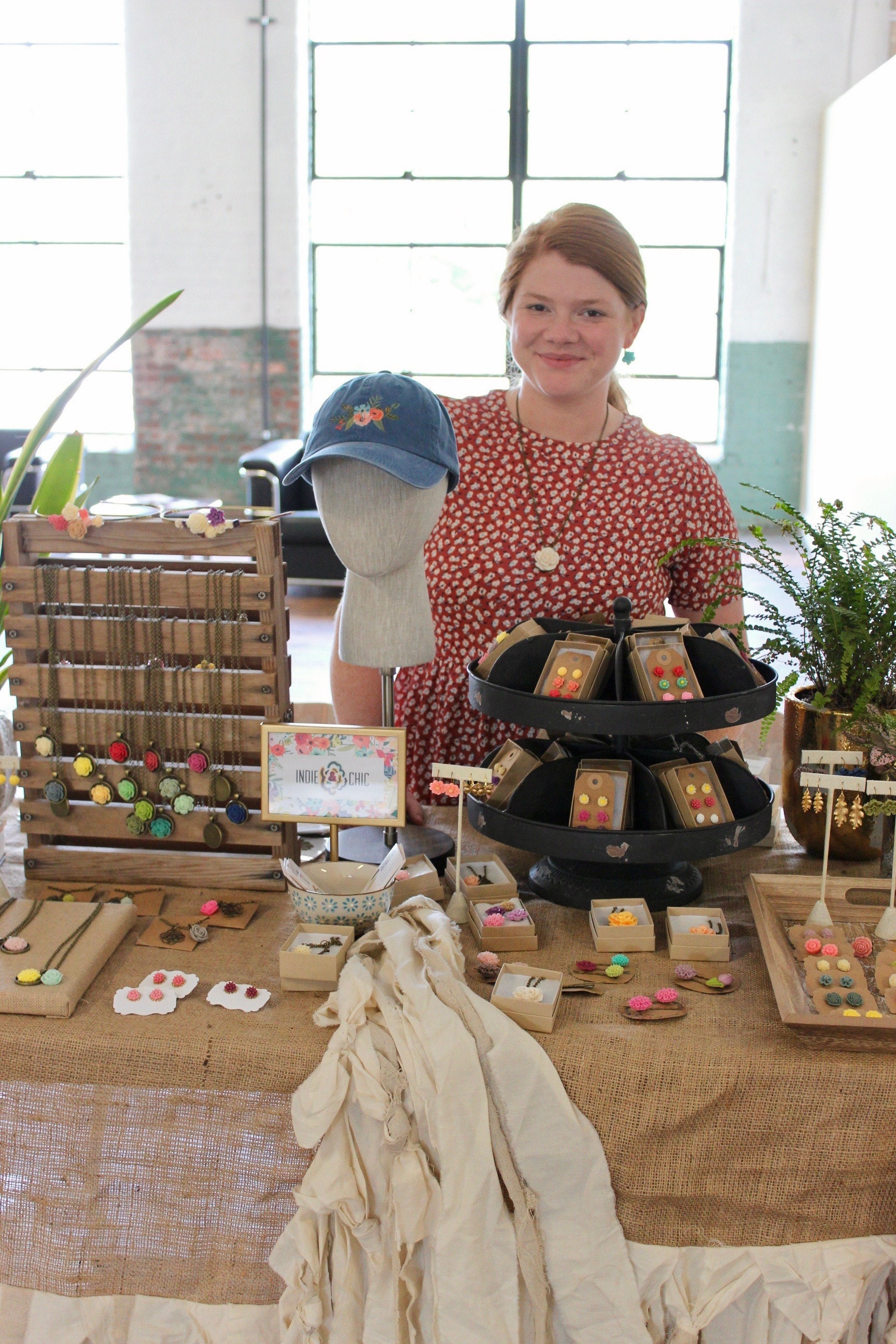 It was such a fun venue and really nice to meet other artists and new customers. My favorite had to be an adorable mother and daughter who bought matching necklaces, I mean ADORABLE! I hope Eleanor will want to match with me as a teenager.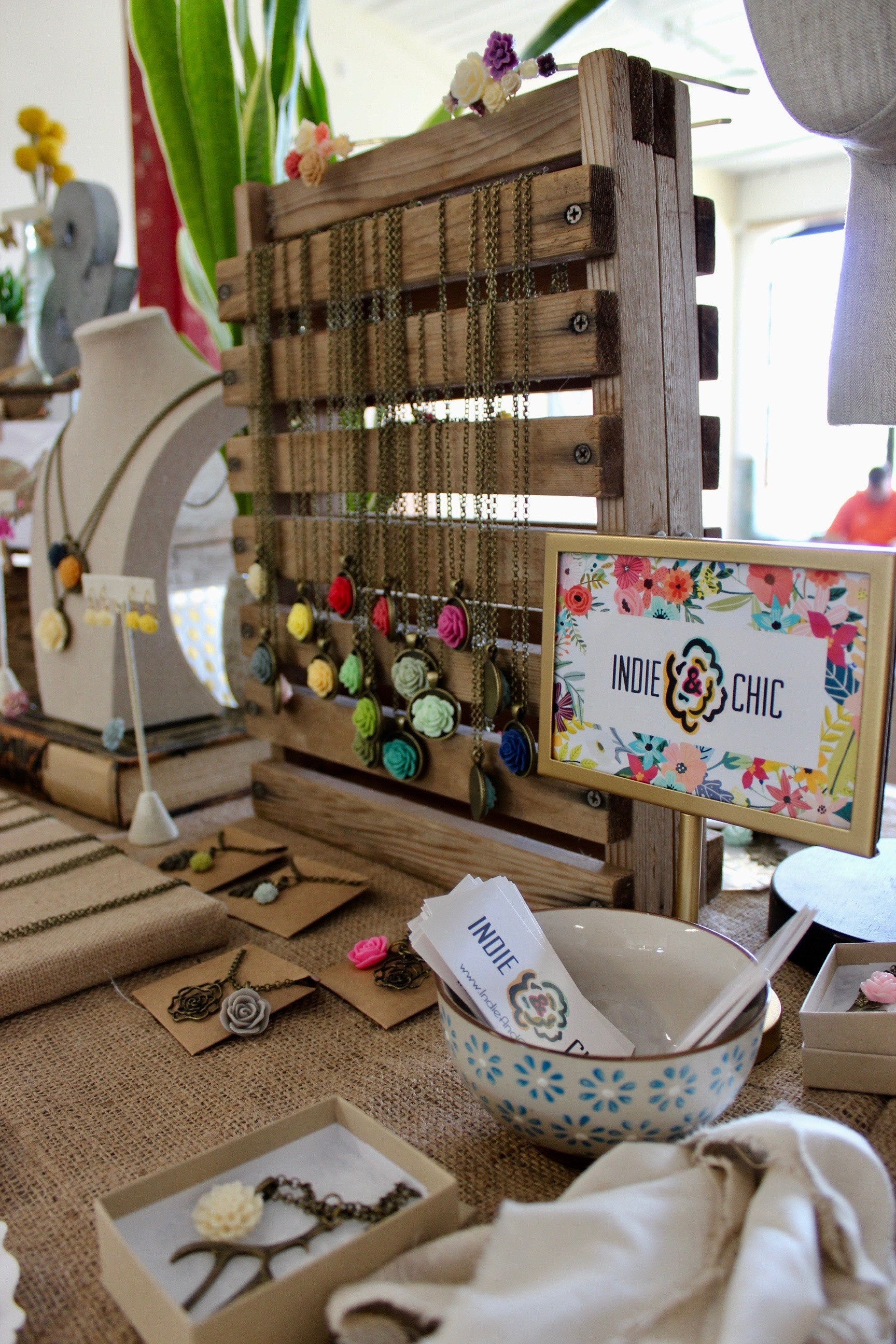 I loved getting to flex my setup skills a bit, but I also realize how much I want to do more than jewelry with Indie & Chic. I've decided to start retiring a style each month until I'm down to the jewelry pieces that make me excited! Making room for more of our home and baby line. 
Shop our SALE section in the shop! Once these styles are gone, they won't be back.